Uson is the premiere global provider of leak testing equipment and solutions for the medical device, automotive, electric vehicle, industrial and packaging industries. Since 1963 Uson has taken the leak testing technology we first developed for NASA and applied it to a wide range of automated industrial assembly applications.
Our customers count on us for creative, innovative leak testing solutions to ensure they bring the highest quality products to market. You can too!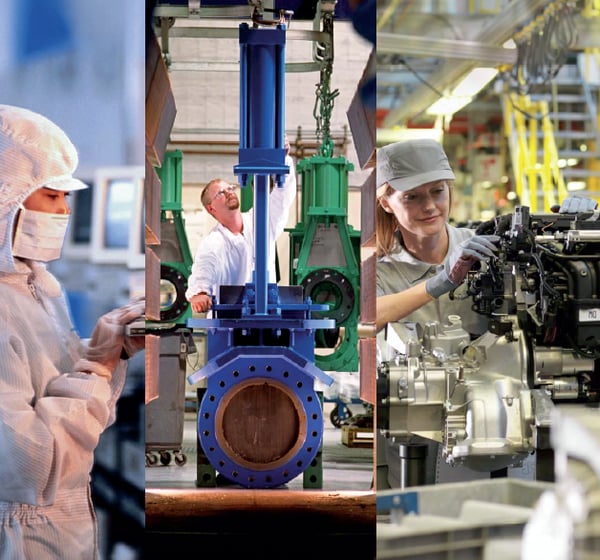 Uson Customized Leak Testing Equipment & Systems
We first developed high accuracy leak test methods for NASA's space program and for over 50 years has been at the forefront of leak testing, and fully customized testing systems. We engineer best-in-class leak testing equipment for markets such as:
We are now helping the world's leading manufacturers with requirements for non-destructive leak testing maintain quality standards in globally distributed supply chains.
Look to Uson for lifetime support of your leak testing solution:
World class leak testers

Unbeatable

leak testing applications expertise

Customer care second to none
In partnership with our global network of Uson representatives, our team provides a highly responsive customer service and support.
Our service and support team are available by phone or email and respond to inquiries within 24hrs. It's our goal to ensure your systems run without interruptions and issues are resolved quickly and efficiently.
Now part of PAC family of analytical and testing equipment.
As of May 2023, Uson is a part of PAC, a leading global manufacturer of advanced analytical instruments for laboratories and online process applications.

PAC operates as a unit of Indicor, a family of 15 diversified industrial solutions companies. These companies provide specialized, mission-critical products for manufacturers, and a global portfolio of proven, best-in-class companies for shareholders.