Number of Channels
Max Channels - 1
Max Channels - 2
Max Channels - 4
Max Channels - 10
Test Techniques
(scroll for options)
Burst (Pressure)
Crack (Upstream/Downstream)
Differential Pressure Decay
Differential Vacuum Decay
Laminar Flow
Mass Flow Test
Occlusion (Blockage)
Pressure Decay
Sealed Component
Vacuum Decay
Lithium-ion Battery Testing Equipment and Systems for Automotive Applications
Global lithium-ion battery-cell production is expected to increase from 280 GWh today to 2,600 GWh in 2030. This aggressive growth prediction puts added pressure on EV battery manufacturers to produce at higher volumes without sacrificing quality or safety. In addition to high production requirements, manufacturers face the challenge of performing quality testing without industry standard guidelines. The lack of EV battery leak testing standards has left many manufacturers struggling to find viable testing solutions.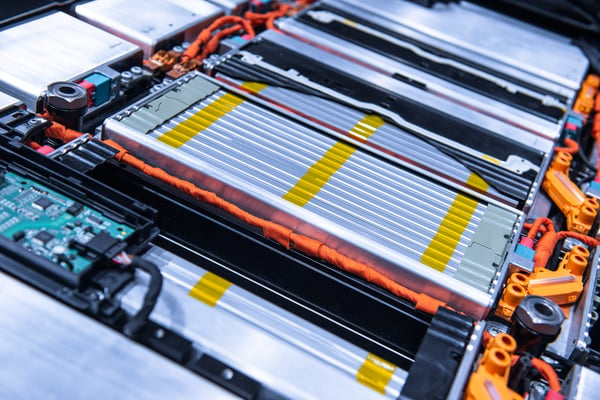 EV Battery Leak Testing Applications
We help EV Battery manufacturers overcome industry challenges
Billions of lithium-ion battery cells are manufactured every year for use in electric, hybrid-electric, autonomous vehicles, medical devices, and a variety of consumer electronics products. Most quality issues occur during battery-cell production, battery-module assembly, or battery-pack assembly and include:
leaks allowing humidity or water into the cell
leaks allowing electrolytes out of the cell
modules and housing integrity
Historically, pressure and visual test methods have been used for soft-pouch, cylindrical and prismatic cells, however, these methods can be slow, unreliable, and may miss small lithium-ion leaks that, if left undetected, can create big quality and safety problems.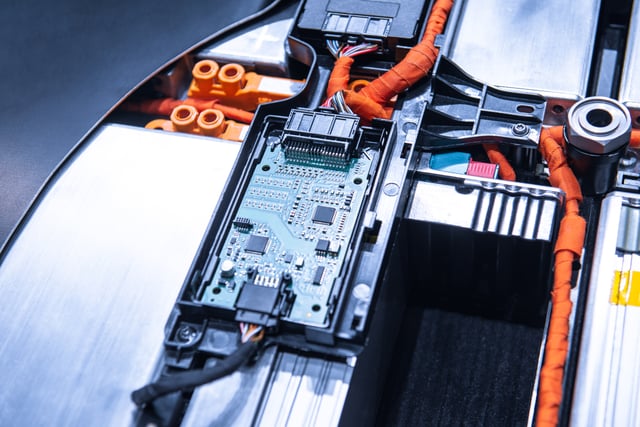 EV Battery Testing Solutions
Uson is excited to be at the forefront of this emerging industry and applying over 55 years of experience serving automotive manufacturers around the globe. Our leak testing experts are working with both manufacturers and system integrators to develop testing standards for electronic vehicle battery testing processes to support the industry in delivering the highest level of quality and safety to consumers. Contact our Applications team to discuss your upcoming project.
Read more about EV Battery applications on our blog.
Air vs Helium Leak Testing for EV Battery Applications
Helium leak testing systems are also commonly used in the automotive manufacturing industry. While helium testing is an effective solution in some applications, using helium requires substantial investments in tooling, gas recovery equipment, and the ongoing expense of buying the gas itself. Through application studies and testing, our experts have been successful in identifying opportunities where air leak testing was an effective leak testing option.